Our next Pet Generation call is scheduled for TUESDAY OCTOBER 3... 4:30pm.
We look so forward to connecting with you all! Here's what we are 'all about'!
_____________________________________________________________________
We are so connected with our pets...and they SUPPORT us energetically in so many ways. How can we understand their supporting messages in a 'true-er' form...intuitively?
How can we be better 'Pet Parents'?
• What are THEY trying to tell me...to heal me...to help me?
• How can we more openly communicate together?
• Why is my Animal going to the bathroom in the wrong place?
• How can I better help them? What do they need?
• Why is my Animal acting out, misbehaving?
Hi all!
We are Christine and Stacey and we love YOU & your PETS.
The Animals are here to teach us how to love ourselves unconditionally and love one another. Our Animals are our family and our teachers and guides. People love their pets but they do not always know what their Animals are saying to them. Our Animals are constantly guiding us and sending us loving information for our lives and sometimes they are asking us for things.
This natural, universal way of communicating is something that most children know and adults grow up to forget.
We encourage and show you how you can RECONNECT.
At The Pet Generation, we look forward to connecting with you all - every month on our ONLINE COMMUNITY CALL...directly and with any questions you have to do with you and your pet...
and honestly dear Souls?! We just look forward to hearing from you!
How does it work?
Once you register for the next call...you will be sent a link that you can download to your laptop...or connect with thru an app on your phone or tablet (all the instructions will be sent your way...it's so easy!)
On the day and time of our COMMUNITY CALL...just click the link provided for you and we will all be together for questions and discussion.
**We begin the call with LIVE VIDEO turned OFF with the exception of the two of us (Christine & Stacey) ...however if you want to turn your video ON to show us your beautiful Self and/or your lovely pet...we will talk you through how to do that at the beginning of each call...otherwise you can join us (without video of yourself showing) and .... watch, listen and join in! **During the call, you will be able to ask questions directly ... or ask through 'live TEXT chat'...just type in your question! ... we'll all have some fun together!

What if I can't join in at the time and date scheduled this month?

Not to worry! Once you register for the call, you will see where you can ask your questions ahead of time (*even if you don't have any questions of your own at this time...it is amazing how much you will be able to learn and IDENTIFY with from others!).
At any time, you will be able to watch and listen to the video/call (and the answers to your questions!) at a time that is convenient for you!
See you soon!
Meet Christine Kowal!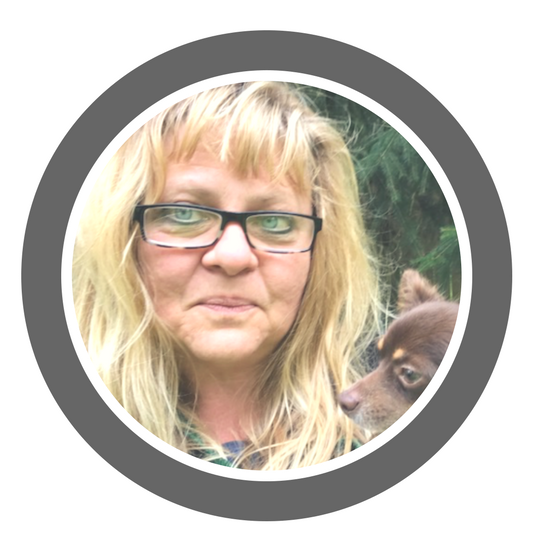 Christine Kowal is an Artist and an Animal Communicator.
The Animals are here to teach us how to love ourselves unconditionally first and then love and respect others for who they are.
Our animals are our family, our teachers and our guides. They connect us to that piece of God, Love, Jesus, Universe, Creator and Source within.
They empower us with their love and we in turn need to learn how to not only love... but also respect them for who they are.
I have worked with thousands of people and their pets throughout the years to resolve their pet problems.
It is not difficult to learn this language/the Universal Language of the Natural world. It is just a relearning process.
*Email me directly for more details and with any questions on this pathway together christinekowalttw@gmail.com
My journey in life is to share the teachings of the Animals through words and in my Animal Family Portraits. My Animal Family Portraits open your heart and heal your soul.
I studied Fine Art at Queen's University and in Venice, Italy.
The Animals have taught me to believe in myself and to follow my inner voice.

Stacey and I will be helping you connect and understand your pet/Animal family and yourself within this relationship. This connection and understanding is intuitive and incredibly rewarding...and much easier than you think.


Christine is also the author of Adam & Eve & Heart Energy available at Amazon.
Love and Light,
Christine Kowal and The Animals
Meet Stacey MacDonald!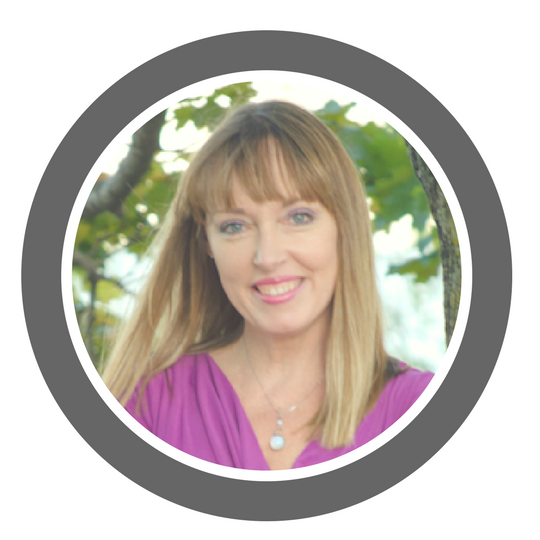 I connected with the Angels and Guides as a child. I was always hearing messages, seeing 'movies in my head' and at night, I dreamed in such detail that I began learning about Dream Interpretation at the age of 12.
Today as the author of Angels and Energy, I'm known for my practical and straightforward approach in empowering others to connect with their intuition, Angels, healing ability and inner power.
My clients say I am best at dissolving obstacles and building action steps to move forward both personally and professionally. Entrepreneurs, corporate people, men, women and couples; I connect powerfully with people who JUST FEEL STUCK.
I love being by the water. I grew up in Owen Sound, Canada - an area that is what I call 'rocks, trees and water'.My other 'loves' are riding horses, bowling and…shopping!
I personally thrive when I have the opportunity to connect with other people and it is my Life mission to ensure that others thrive, feel empowered and go forward powerfully on their own Life path!
_________________________________________________________________________


We look forward to connecting with YOU....for our monthly LIVE ONLINE COMMUNITY CALLS!
*Even if you are unable to join us for the LIVE call...we invite you to register for this event and send us your question(s) *through the comment section which you will see once you have registered here...you will be able to watch the RECORDED CALL at a time which is most convenient for you!
Sending many blessings your way always,
Love and Light and The Animals

Christine and Stacey